List of businesses, retailers, and airlines, that will now require face masks to enter their establishments.
Have A Store or Business To Add To Our List? Comment on this post or contact us.
Keep in mind that many businesses are complying with the requirements and recommendations of their local government, so it's possible that the policy at national chains could vary by state or even county.
The following grocery stores, airlines, and other retailers are now requiring their customers to wear masks:
Albertsons
ALDI
American Eagle
Apple Store
Bed Bath & Beyond
Best Buy
BJ's Wholesale Club
Costco
CVS
Dollar Tree
Kohl's
Gap (Starts August 1)
H-E-B
Home Depot
Kohls
Kroger
Lowe's
Menards
Natural Grocers
Office Depot
OfficeMax
Panera Bread
Petco
PetSmart
Pottery Barn
Pottery Barn Kids
Publix
Ralphs
Rite Aid
Sam's Club
Schnuck Markets
Smart & Final
Starbucks
The Fresh Market
Trader Joe's
Target (Starts August 1)
Verizon
Walgreens
Walmart
West Elm
Whole Foods Market
Williams Sonoma
Have A Store or Business To Add To Our List? Comment on this post or contact us.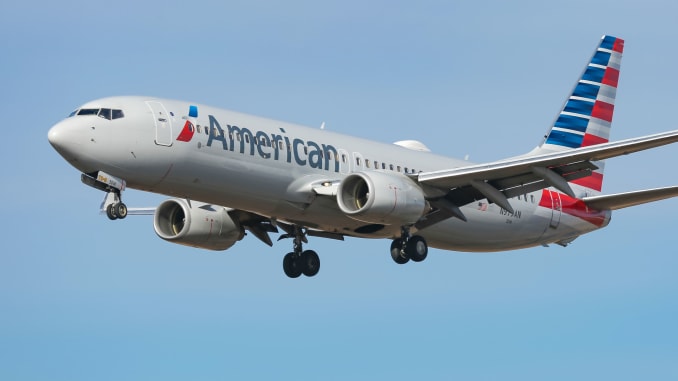 Airlines & Ride Services Requiring Masks
Air Canada: Passengers of Air Canada flights are required to wear face coverings during the duration of their flight.
Alaska Airlines: Passengers of any Alaska Airlines or Horizon Air flight are expected to bring and wear their own mask while onboard. If a customer doesn't have their own facial covering, the airline can provide one.
American Airlines: Starting May 11, passengers must cover their mouth and nose "while on board the aircraft."
Delta Airlines: Passengers must wear face masks throughout their travel day, including at check-in, inside Delta Sky Clubs, in boarding gate areas and jet bridges, and throughout the duration of the flight (except during meal service).
JetBlue Airlines: Starting May 4, passengers must cover their nose from the time they check in until they exit the airplane.
Southwest Airlines: All passengers on a Southwest flight need to wear a face covering or mask over their nose and mouth. They'll supply one to travelers who don't their own.
Spirit Airlines: Spirit is requiring face masks for all boarded passengers, except children under two years old and children "who cannot maintain a face covering."
United Airlines: All passengers will be required to wear face coverings as of May 4, and United will provide those masks to passengers who don't have them.
Uber: Requires all riders in the U.S. to wear face masks, which they confirm via the app before sending a driver to pick you up. In addition to confirming riders are wearing facial coverings, Uber also requires riders to sit in the backseat. The company is currently enforcing its policy that drivers wear masks by mandating that they take and submit a selfie through the app to prove it before they can start picking up passengers. For more info, read the CDC guidelines for ride share and taxi companies.
Have A Store or Business To Add To Our List? Comment on this post or contact us.