The History of Vinton VA and where the town got its name.
History of Vinton
Source: https://www.visitroanokeva.com/region/cities-and-counties/roanoke-county/history-of-vinton/
The Town of Vinton was once known as Gish's Mill, after a milling operation built in 1838 by David Gish.
At first, there were two mills along Glade Creek owned by David Gish and his brother, Christian. One mill was eventually abandoned.
In 1867, Gish sold his remaining mill to Isaac White Vineyard after Vineyard hit gold in the California gold rush. It burned down a few years later and last operated in 1946 as Vinton Milling Company.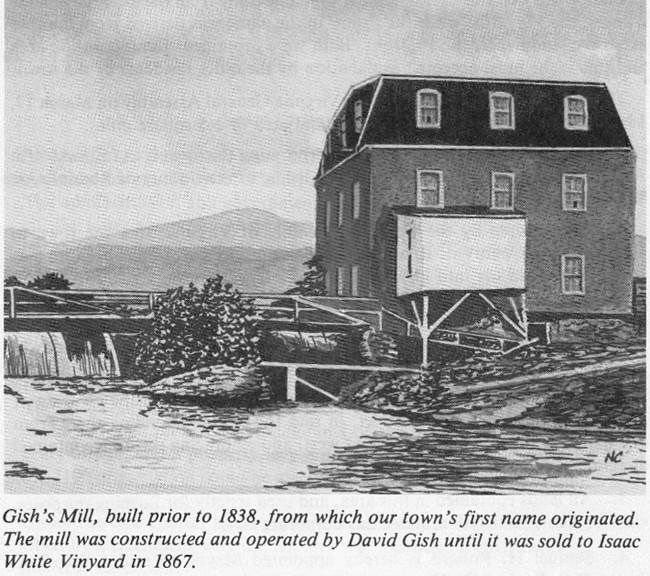 Visitors still can see portions of its brick walls where Holdren's Country Store stands today on Gus Nicks Blvd.
Early residents were a church-going group of Methodists, Baptists, Presbyterians, and Lutherans who farmed the land and had a strong work ethic.
The most important event to both Vinton and nearby Big Lick (now known as Roanoke) was the coming of the railroad.
In 1870, three Virginia railroads merged to form the Atlantic, Mississippi, and Ohio Railroad, which later became the Norfolk and Western Railroad (currently Norfolk Southern). Vinton became a flag stop for the trains and a boxcar served as a depot.
Vinton was charted in 1884. The railroad offered jobs for Roanoke Valley citizens who then, as now, lived in Vinton and worked in Roanoke. In 1884, there were 584 people living in Vinton.
Councilman B.A. Jones is credited with suggesting the new town be named Vinton to honor the Vineyard and Preston families. The land on which the town now stands was owned mostly by the Vineyard and Gish families.
Vinton was also known as a mercantile town with one of the most important businesses being a tannery operated by John W. and Edward M. Jones. Virginia Etna Springs mineral water and Crozer Furnace helped make Vinton a "boom town."
Another important reason for Vinton's early growth was a trolley line that connected it to Roanoke. Transportation and access to the rest of the Roanoke Valley still play a significant role in Vinton's growth.
Today, Vinton is strategically located beside the Blue Ridge Parkway on Route 24, one of eight Parkway exits in Virginia's Blue Ridge. It is also the gateway to Explore Park, a 1,100 acre historical and recreation park.
Vinton's best-known landmark is the Vinton War Memorial, a stately civic building dedicated in 1948 to honor Vinton's soldiers. The town also received national attention in 1991 for its Persian Gulf War Information and Support Center.
Another landmark is Vinton's majestic town clock, which stands directly in front of A.J. Rankin's jewelry store.
Vinton is also known state-wide as host to the oldest festival in the Roanoke Valley, the Vinton Dogwood Festival, held each spring.
Parade marshals in the past have included Bobby Vinton, Steve McQueen, Minnie Pearl, Hank Snow, and Judy Carne. Kylene Barker, who later was named Miss Virginia and Miss America 1979, was a contestant in the Miss Dogwood Pageant in 1972.
Credit and a Big Thank You goes to VisitRoanokeVA.com for creating this article about the history of Vinton VA.