Farmburguesa is known for having the best burger in Town and is still open serving up smiles, comfort, and delicious farm to table burgers. The Vinton location has carryout and delivery options available, and it appears that business is booming based off of all the social media posts and chatter around town. The exact number of of Vinton residence and businesses ordering from the 303 S Pollard Street Vinton, Virginia 24179 location in Vinton is unknown but the recent buzz is an indicator that this is a business that is thriving during the Coronavirus (COVID-19) threat.
The restaurant does not have dine in options at this time but a quick call and 15-20 minute wait will have you popping in and grabbing a to-go box filled with the signature delicious farm to table burgers and waffle fries farmburguesa offers.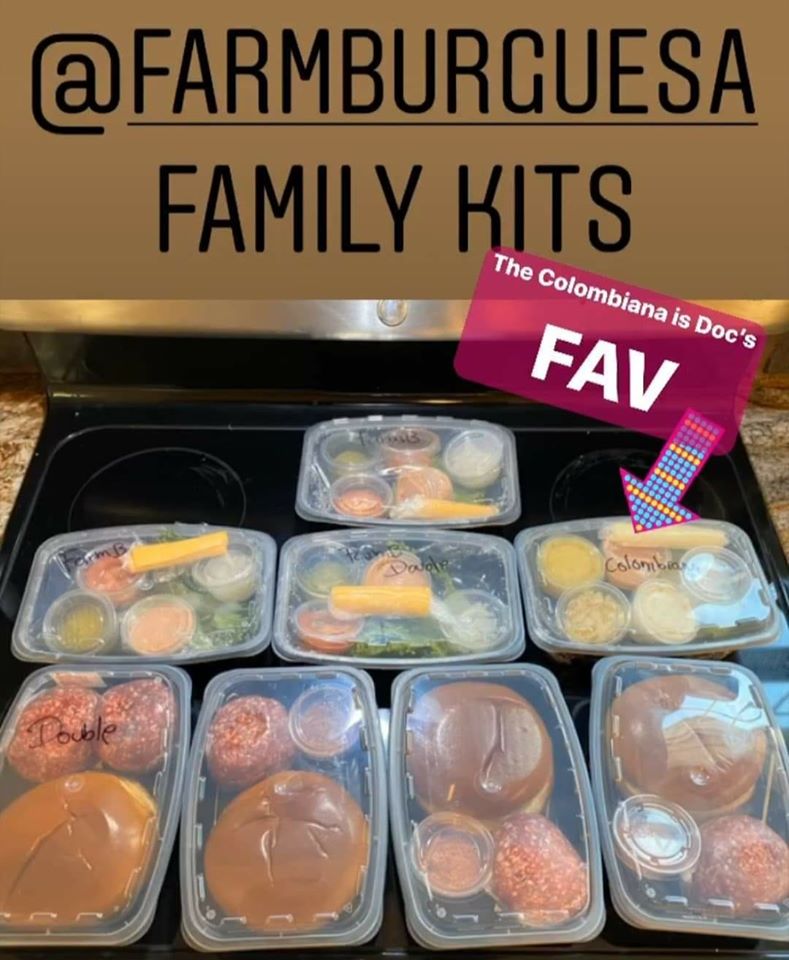 Just recently the restaurant launched Homeburguesa – An awesome burger kit you can make at home. At this time it appears that their Roanoke Location is offering the Home Kits and the Vinton location can order them as well, I reached out to the management and when ordering a burger kit mention in the special instructions you will be picking up at the Vinton location. Contact Farmburguesa
Is carry-out safe during the COVID-19 Coronavirus worries and threat?
Yes. The USDA, CDC and FDA all say that there is no evidence that the novel coronavirus is transmitted through food or food packaging. A study did show that the virus could survive in the air for several hours and on surfaces like plastic for up to three days. But, Paula Cannon, a professor of molecular microbiology and immunology at Keck School of Medicine of USC, said it's important to remember that the study was done in a laboratory in a controlled experiment with conditions that are not found in everyday life. Read The Entire Article About Takeout Food Safety Here